GSA Control Panel is an interface program between game software and the club and ball tracking systems.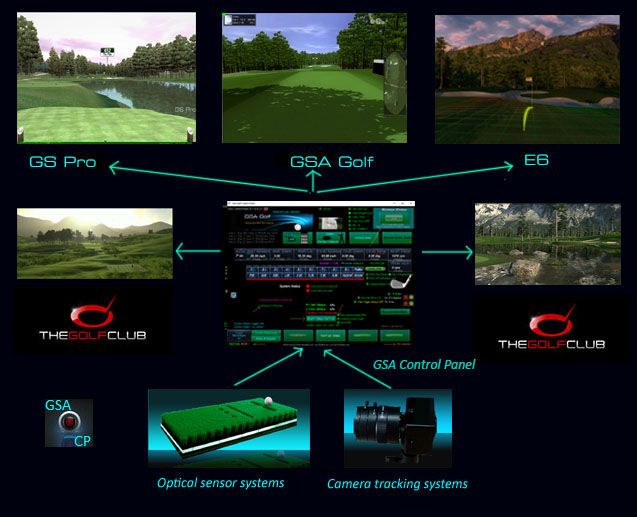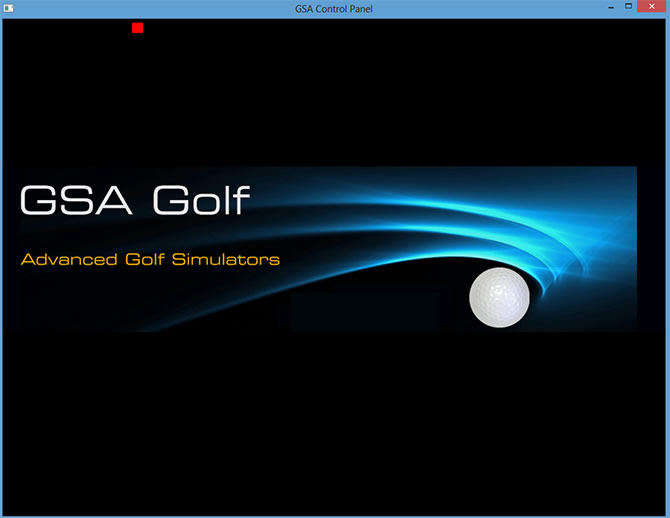 All game software (ProX, RedChain, TGC, Perfect Parallel and E6) software require that the GSAGolf Control Panel program to run in parallel with it to communicate with GSA tracking systems.
Control Panel video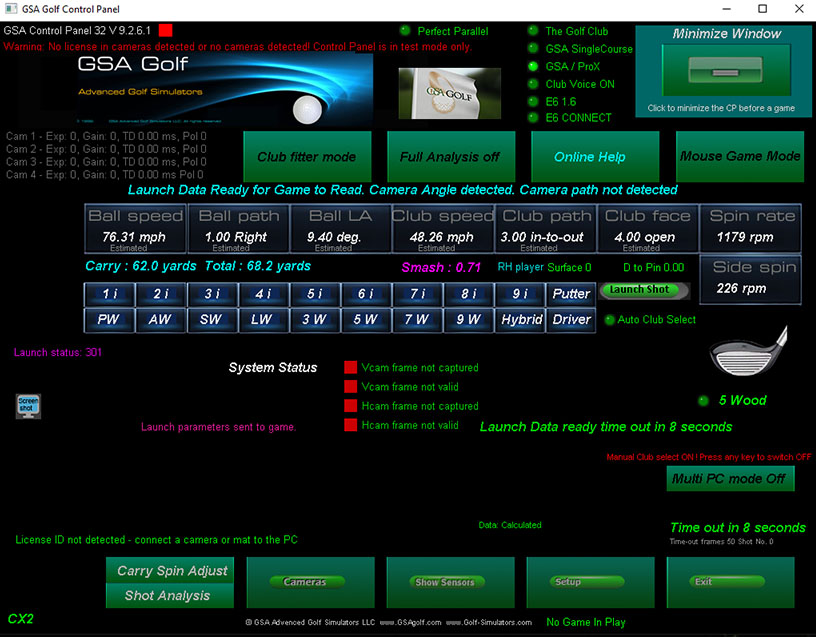 Purchase the full GSA Golf Control Panel, full camera SDK, Red Chain and E6 18 hole course software suite
Play all courses with the mouse for testing, experiments, learning and evaluation
when you don't have a GSA Golf camera tracking system
Note! This software suit is supplied free of charge with every GSA Golf camera system purchased
and should you purchase any of our products then this price will be refunded
$ 499.00
Price now just: $ 99.00

---
The GSA Golf Control Panel functions with 3 types of game software (ProX, RedChain, TGC, E6 and Perfect Parallel).



Select the game software you arer using at the top of the Control Panel's main window
---
Ordinarily the GSA Control Panel is not visible during game play.
It must, however, be started before play can begin. After starting the Control Panel and you see the green box you should click the Send Back button.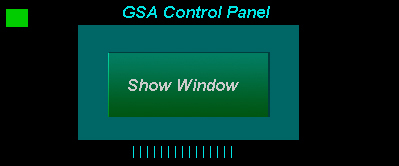 This will minimize the window size so that you only see the above screen at the bottom left of the screen.
You can then see your desktop and can start one of the game applications.
---
Using the mouse to launch balls in the game software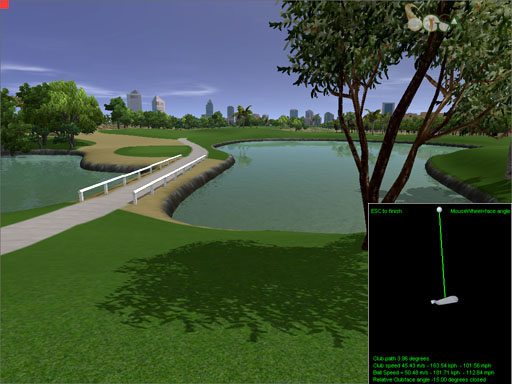 GSA Golf can also be played with the mouse.
To do this, select "Mouse Game Mode" from the cpntrol panel's main window.
Use the mouse to draw back the club and release to launch a ball.
Use the mouse wheel to alter the club face angle - drag left or right to alter the club head path.