E6 Connect single course and driving range
Free with every GSA Golf product
Download the free E6 demo from e6golf.com

Click above to see more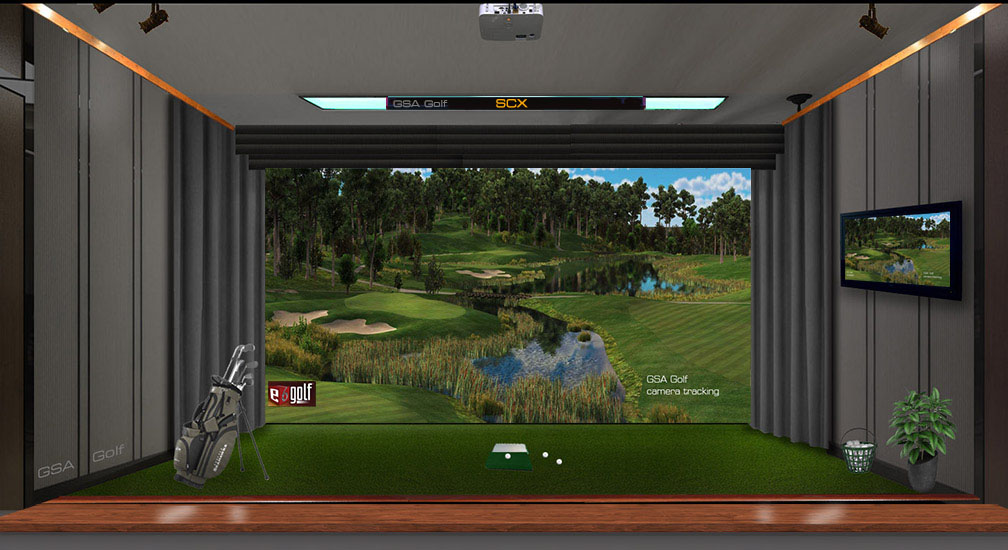 The lataest full version of E6 software
priced from $ 1,700
with 27 courses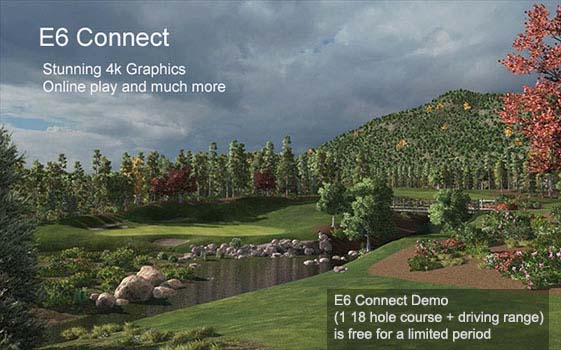 E6 Connect
1 course + Driving Range
price $ 0.00
* Note that the free E6 Connect 18 hole course and driving range is a max 1 year trial only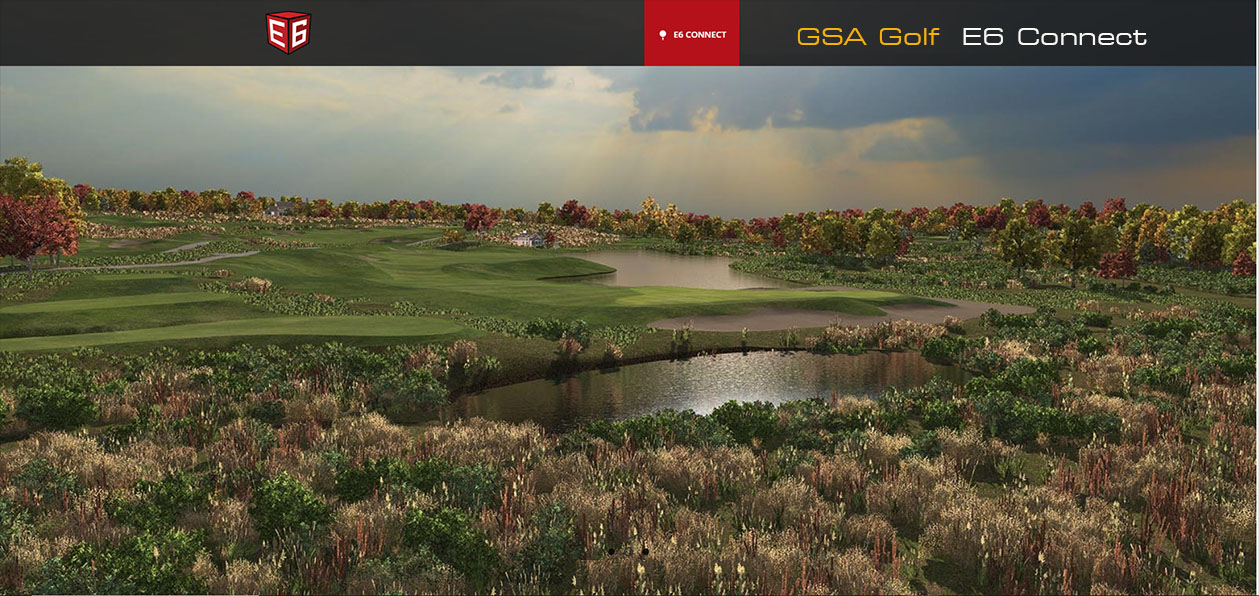 Click the above image to read more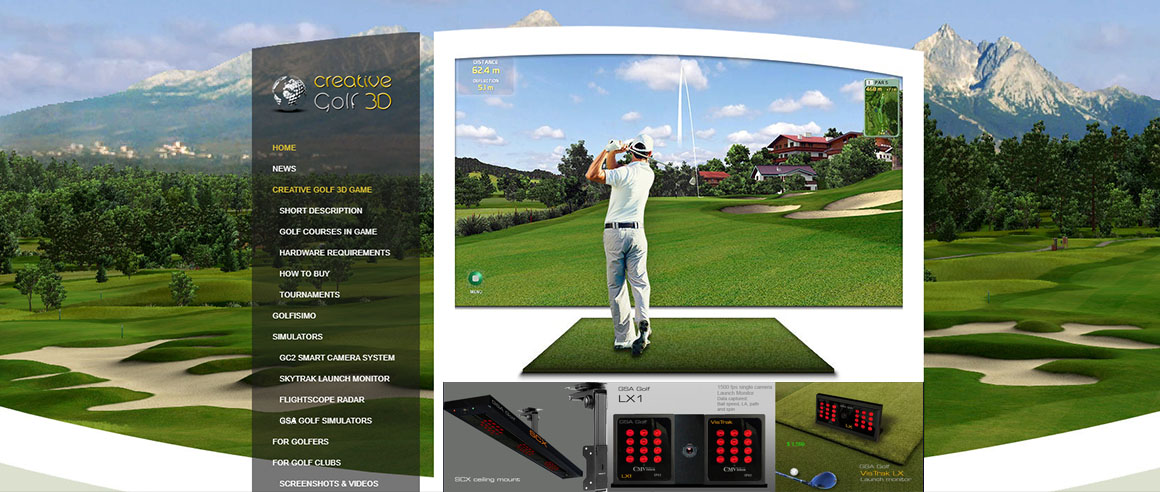 Creative Golf 3D for GSA Golf products should be available shortly

GS Pro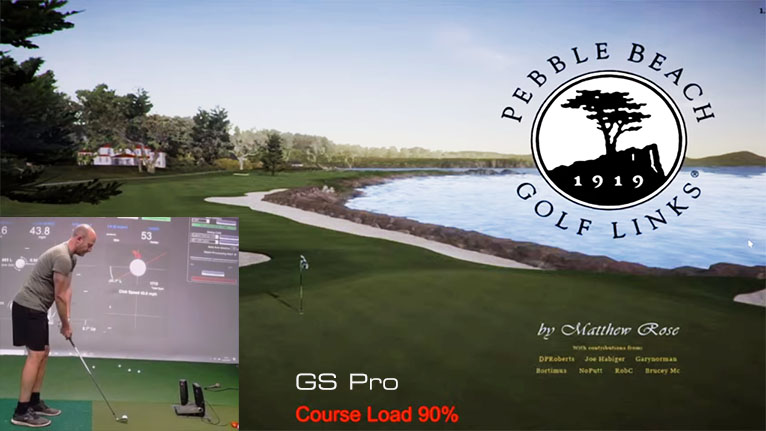 GS Pro is a new low priced Golf Simulator game software package that will be available later next year

GSA Golf offer an amazing selection of golf simulation software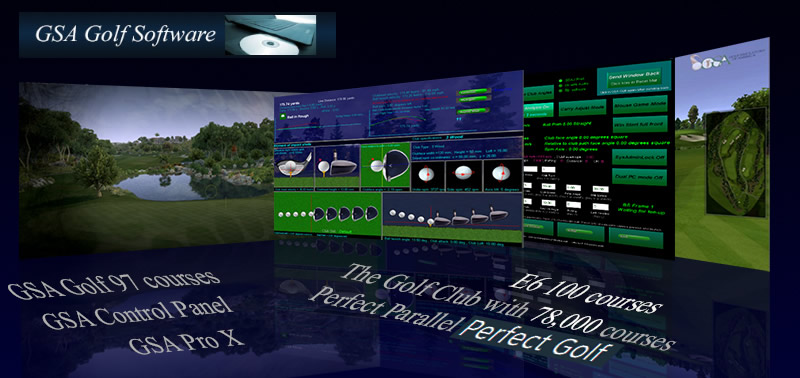 Choose from 5 different software systems
E6 Connect, TGC, RedChain, GS Pro and ProX
Choose from all these state-of-the-art golf course software versions
GSA golf simulators use the world's best software found only elsewhere on hi-end $50,000 systems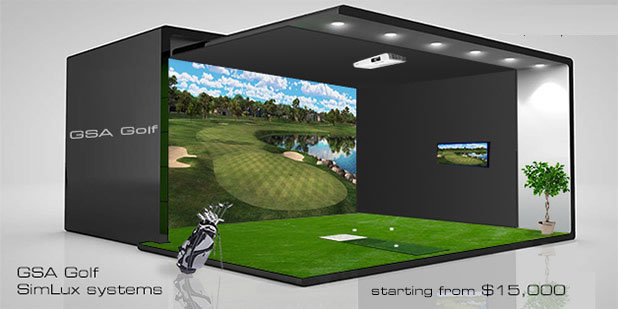 ---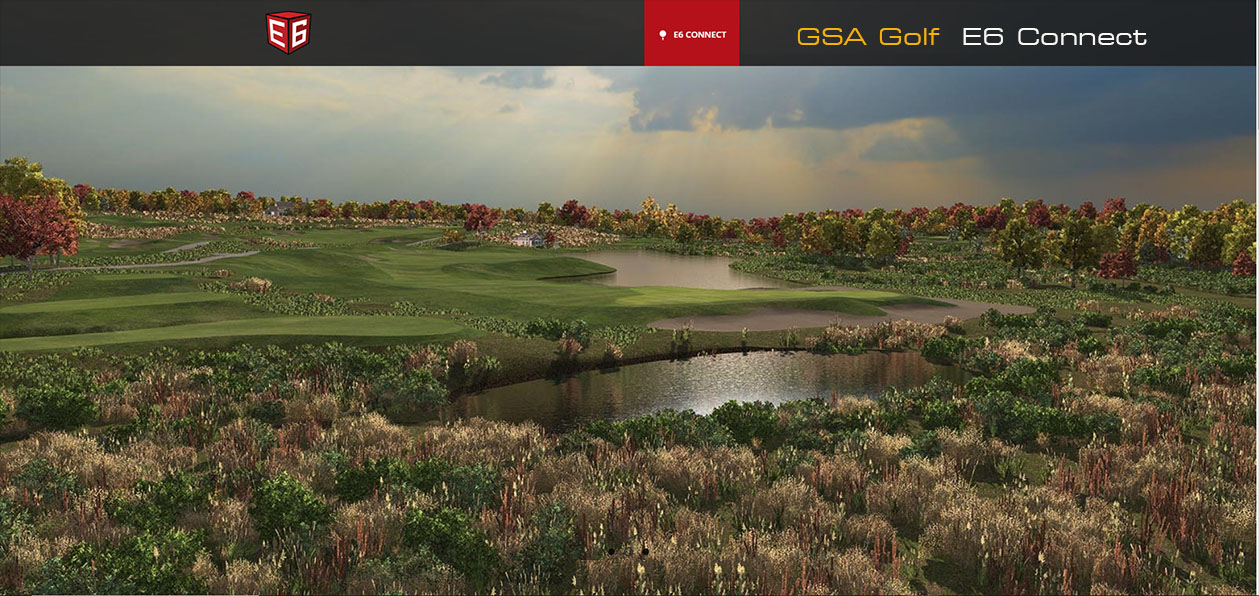 E6 Connect
1 18 hole course + Driving Range
price $ 0.00
* Note that the free E6 Connect 18 hole course and driving range is a max 1 year trial only
E6 Connect
add-on to full to GSA Golf F series systems - 27 courses
price $ 1,799.00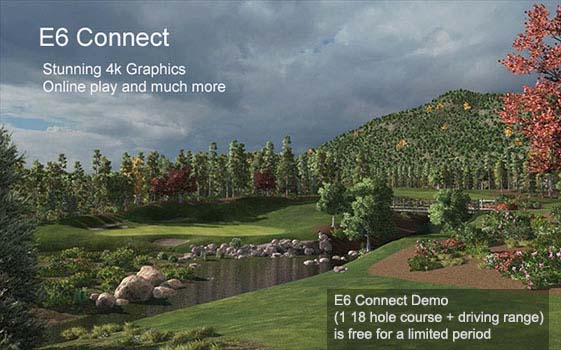 ---


Golf Simulator Online Game Software
The Golf Club software with stunning graphics for just $ 999
---


Click above image to go to The Golf Club software with stunning graphics and ball physics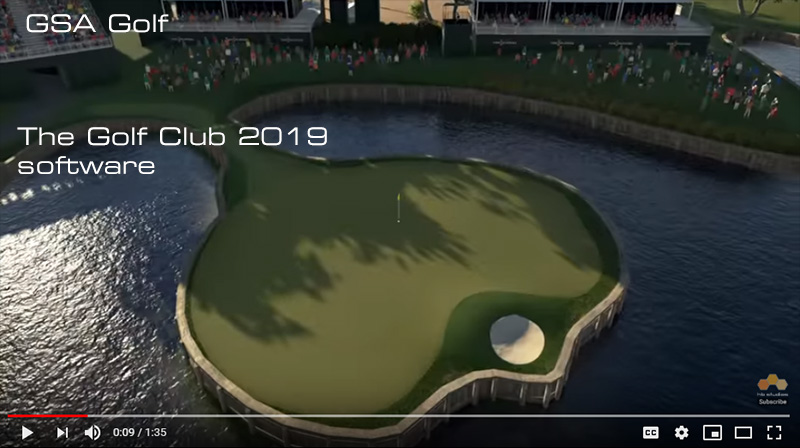 Buy TGC Full 2019 version
$ 999.00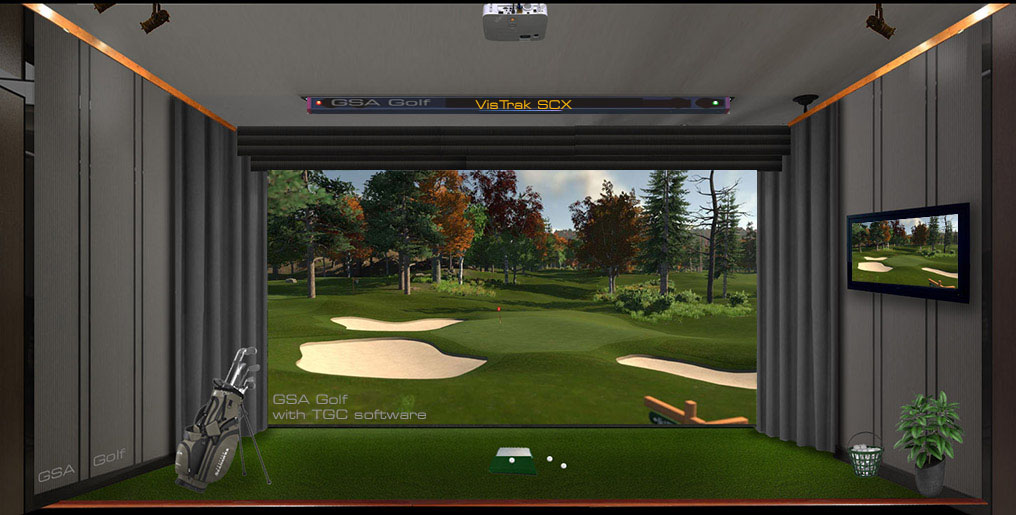 ---


Perfect Parallel Software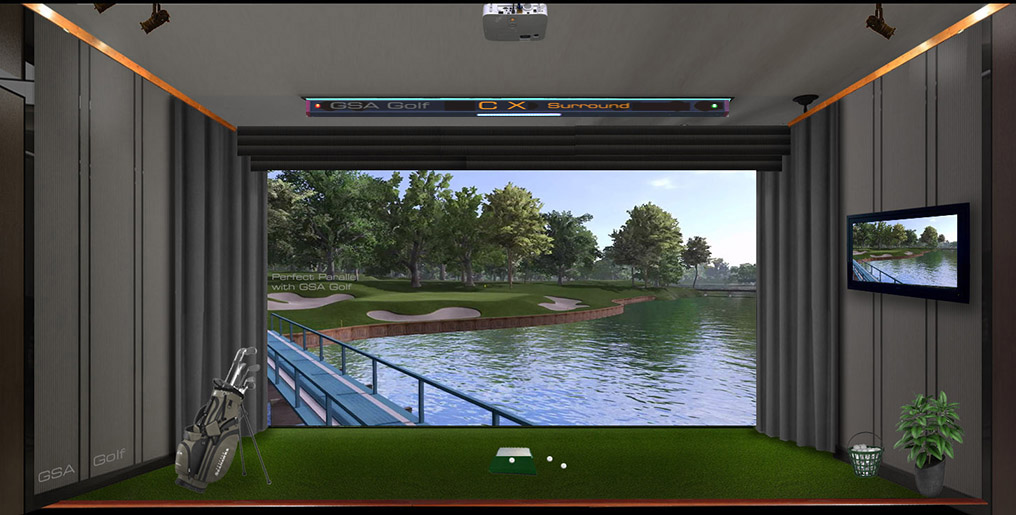 Click above to see more about Perfect Parallel software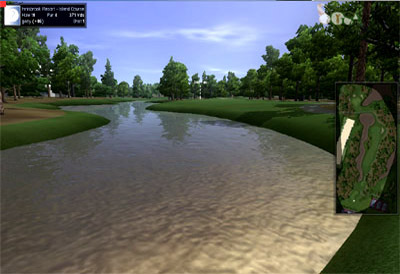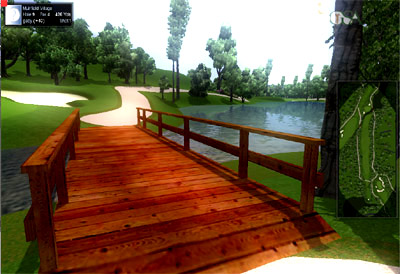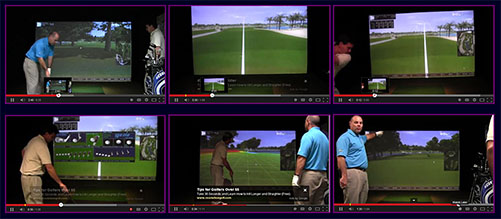 ---

GSA Golf's own in-house developed game software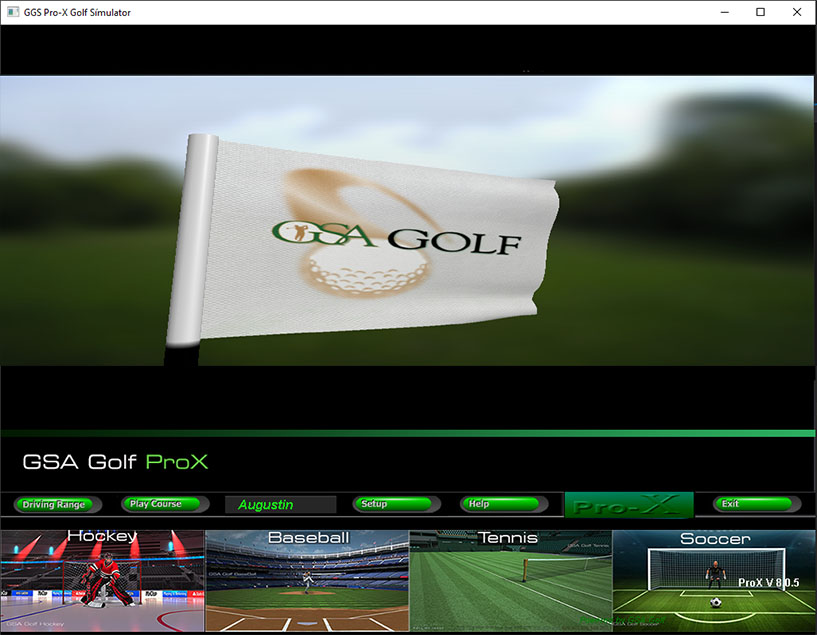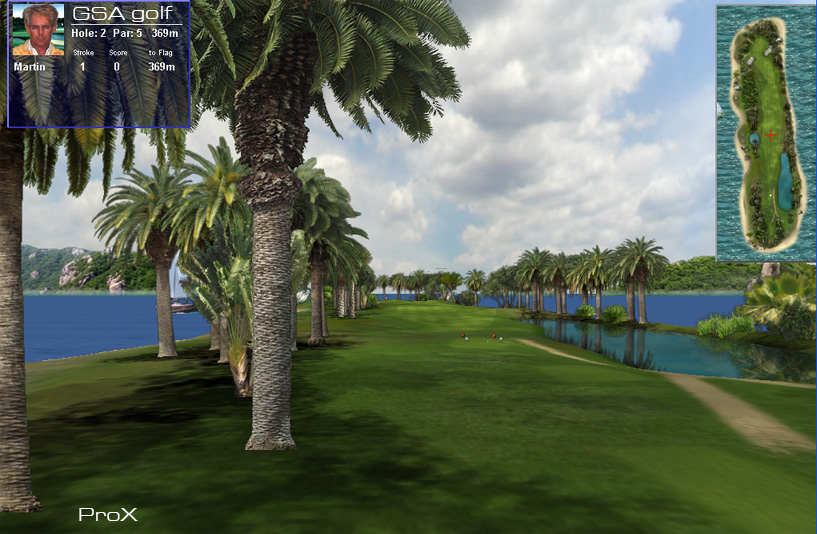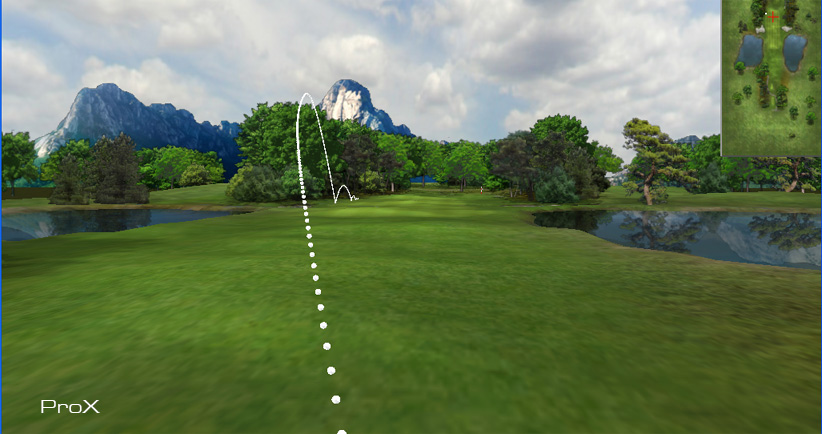 ProX Driving Range - update 8.0.0.5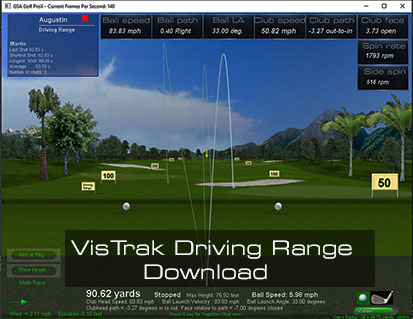 Download your free Full Version VisTrak Driving Range by clicking on the above left image
GSA Golf Multi-Sport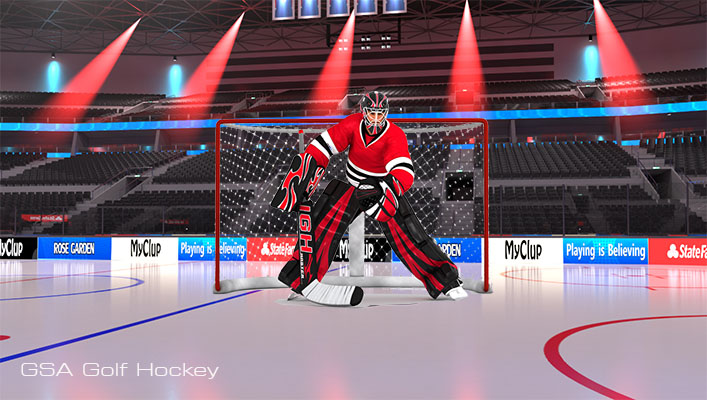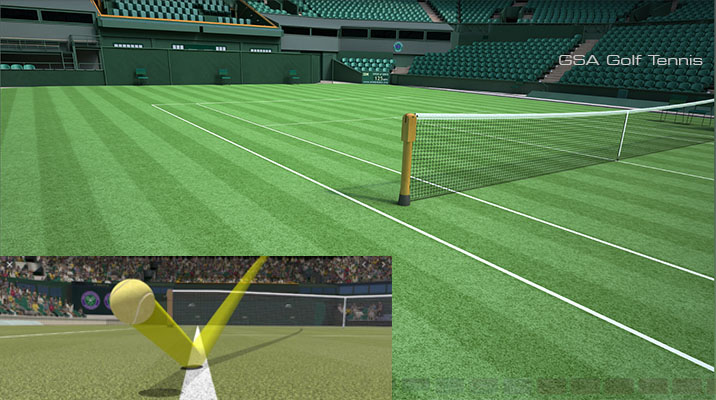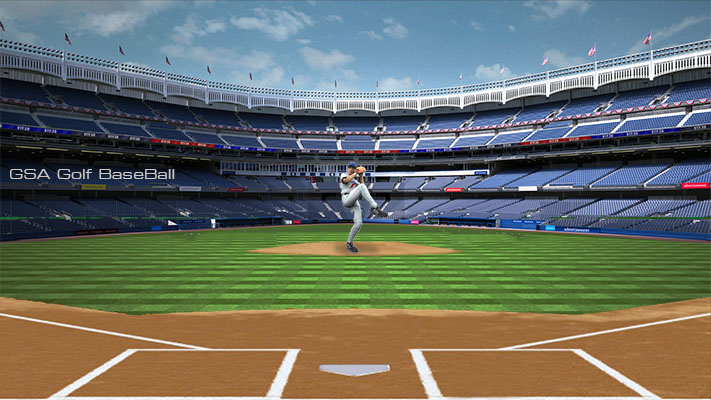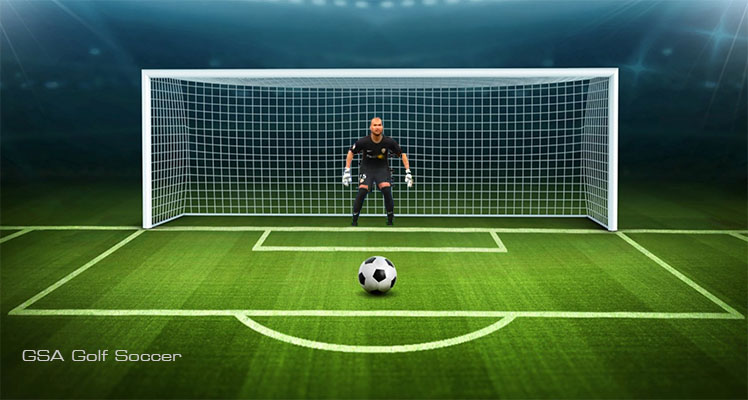 GSA Golf Multi-Sport game software will be available soon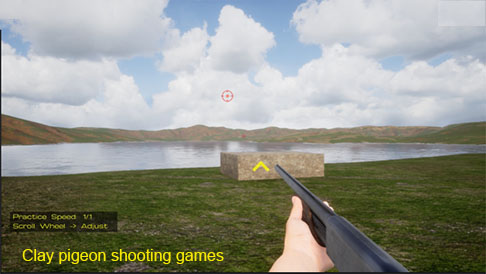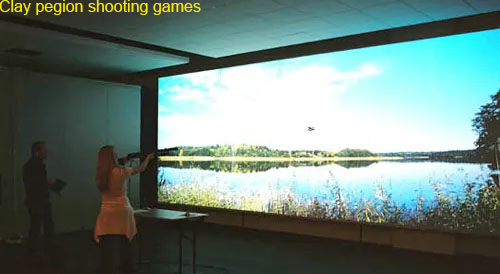 Coming later in 2021, Laser Gun shooting games.
---
Game softwareVideos
Many thanks to Keith in Canada (a CX2 customer) for posting the above right video on YouTube
---



The GSA Golf Control Panel is free with every camera purchased directly from us
however, for those that wish to purchase their own cameras from Flir.com
the Control Panel software can also be purchased.

Go to the Kits and Companents page to read more.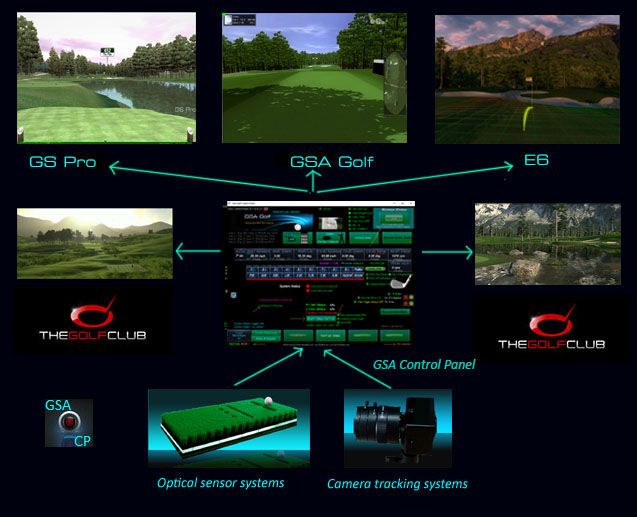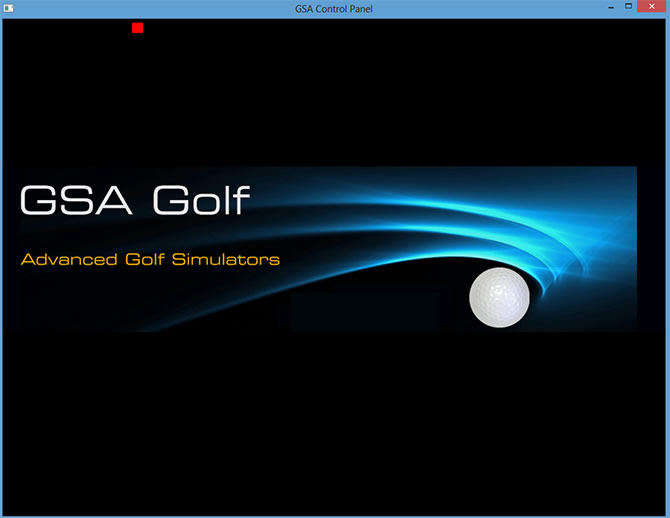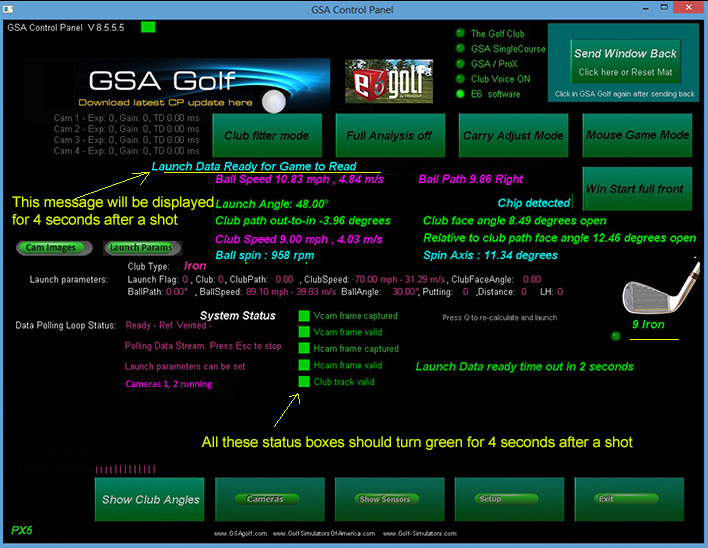 GSA ball and club tracking systems (both camera and optical sensors) are controlled by the GSA Control Panel.
The control panel is a multi-process application that constantly monitors the tracking systems for a valid shot.
When a valid shot has been detected the club and ball shot parameters - i.e ball speed, path, launch angle, club speed, club path and face angle - are passed to whatever golf game system is being used.
Note that GSA Golf are the only golf simulator company in the world that offers
an amazing 5 !!!
different golf gaming and simulation packages - ProX, RedChain, TGC, Perfect Parallel and E6.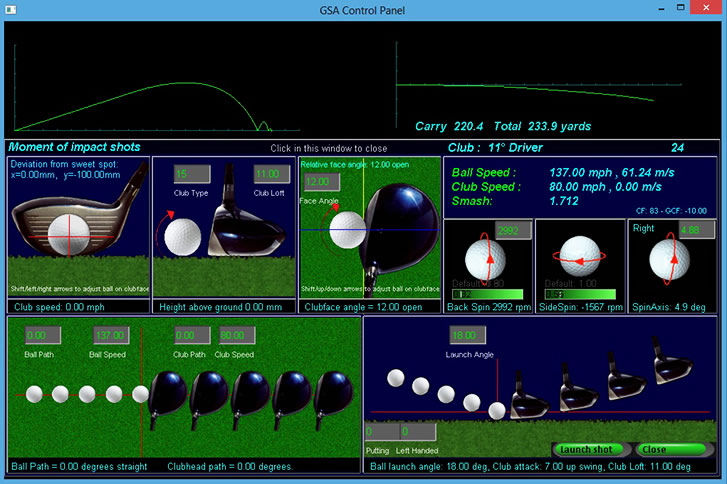 The GSA Control Panel overlays the game software (TGC, ProX, RedChain,Perfect Parallel or E6 ) with aftershot analysis windows after every shot.
Experimenting and testing shots with manually entered launch parameters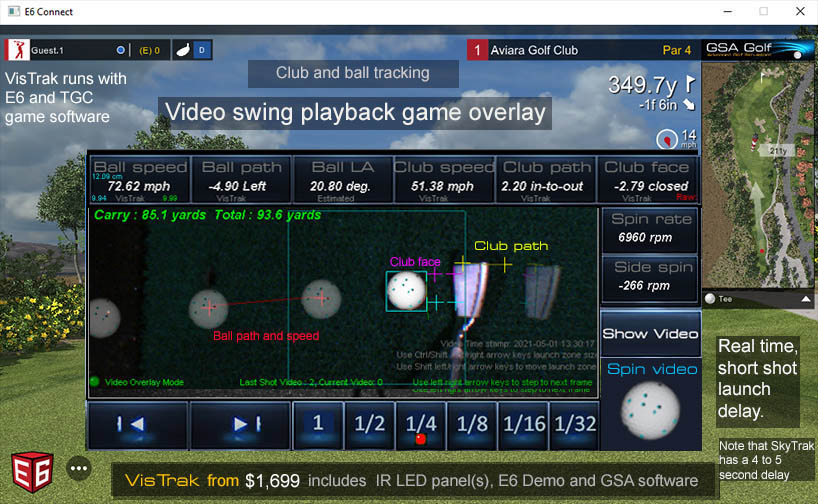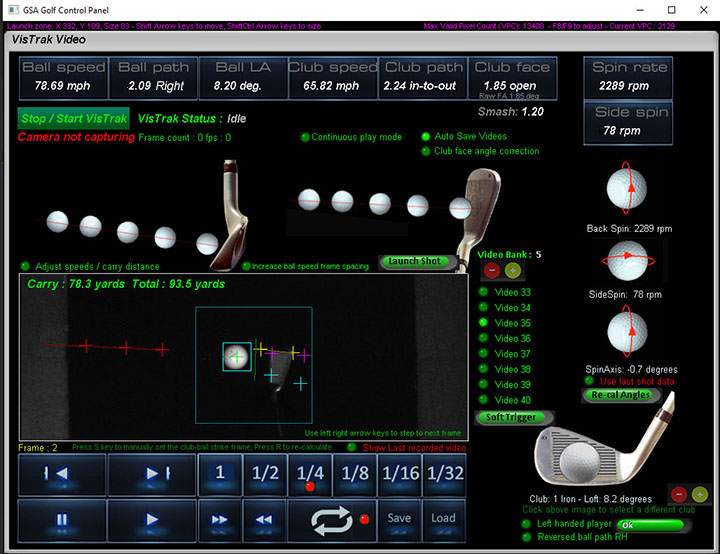 You can test shots by manually setting the launch parameters in the "Show Club Angles" window of the Control Panel.
Right or Left mouse click in the Edit fields to change the parameters.
To see the trajectory of the ball in flight just click the "Launch Shot" button while having the GSA Golf software running in the background.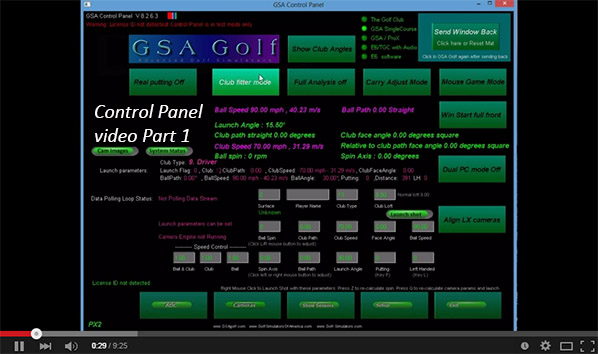 See above Control Panel video
GSA Golf Control Panel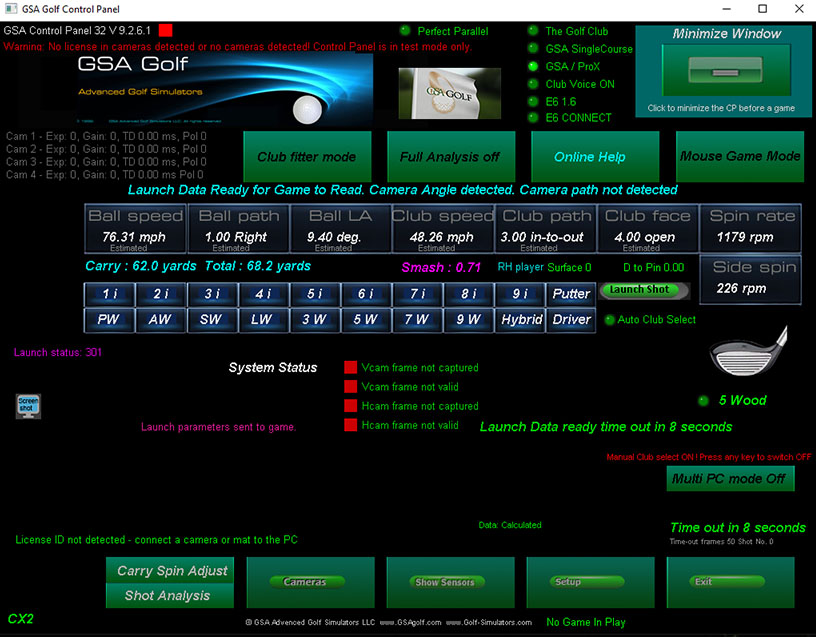 Courses can be played with the Control Panel via either a mouse or manual launch parameter setup for evaluation.



View camera images of your shots in the GSA Golf Control Panel camera windows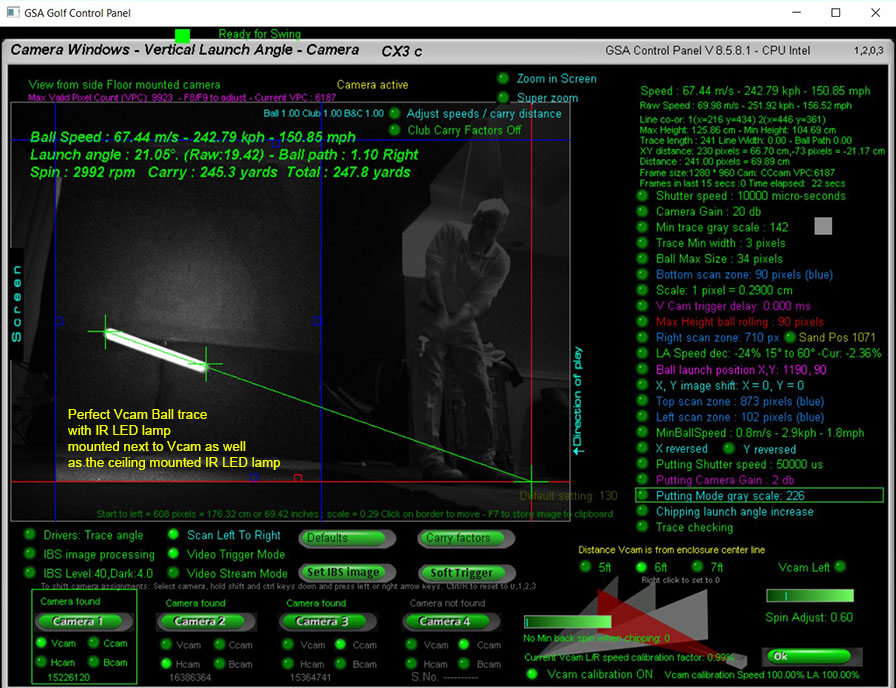 The side mounted Vcam detects vertical launch angle and speed of the ball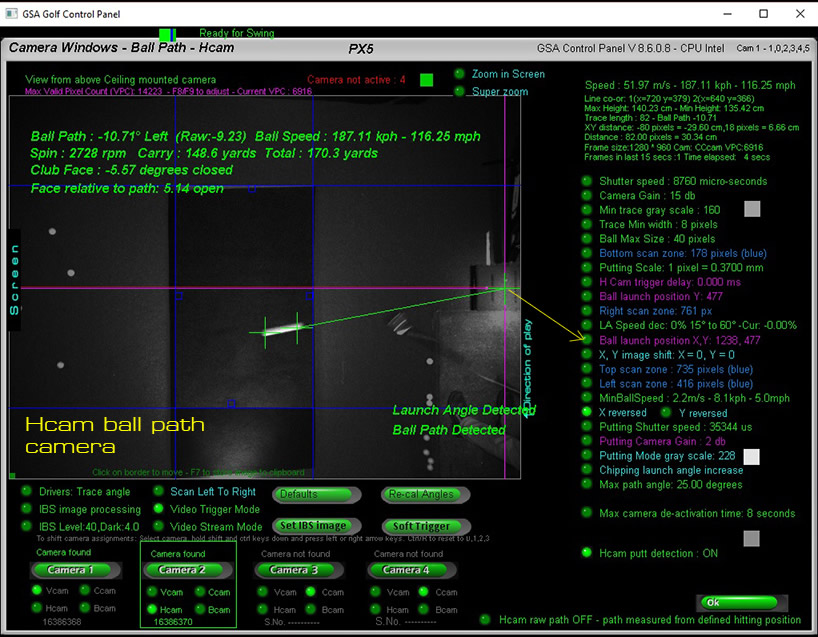 The ceiling mounted Hcam camera detects ball path for normal shots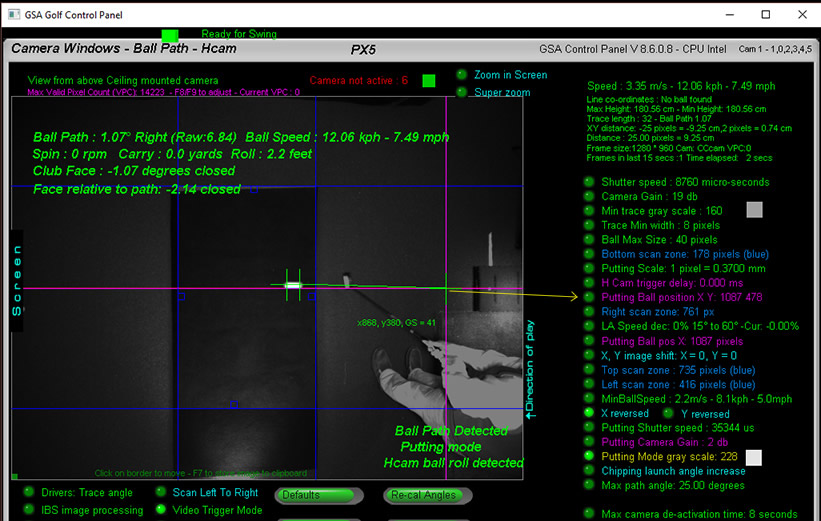 and ball path plus speed when putting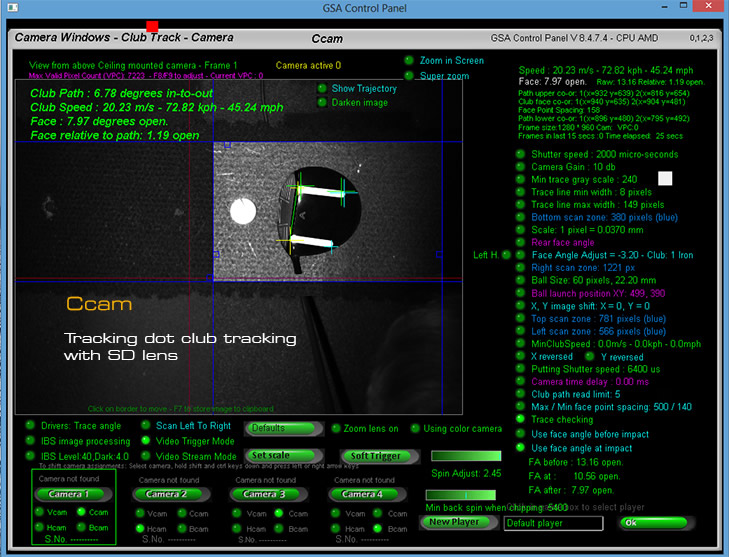 Ccam club path, speed and face angle
---
For new installations, download and run the following programs and files
GSA Control Panel (CP) full version download
V.9.3.0.0 - April 2, 2020

After you have downloaded and installed the full version GSA Control Panel, download and install the below GSA Golf Control Panel update


GSA Golf Game software download

Warning! if you already have the full version GSA Golf /RedChain software installed, downloading this free single course version will prevent the full version from running correctly
Note: If you encounter a windows error message stating that it could not find d3dx9_30.dll when starting GSA Golf,
download and copy the d3dx9_30.dll to your windows\SysWOW64 folder.
Download here d3dx9_30.dll
Download d3dx9_30.dll 64 bit version here d3dx9_30.dll
Full version GSA Golf/ RedChain software Download here GSA Golf Setup
Preferences and camera config files
If you require a new set of these files, then click the download link below and unzip the two files (camera.ggs and ProXsPreferences.ggs).
and copy the files to the C:Users\Public folder.
Warning! copying these files will overwrite any of your existing GSA Golf Control Panel settings.
You will thus have to setup your GSA Golf control panel again.
Preferences and camera config files download : download here

GSA Golf camera Viewer and driver software
Camera Driver 2.11 33MB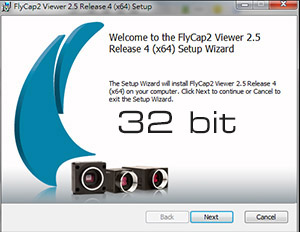 Your GSA Golf cameras require that the camera drivers are installed. If you missed this during the initial installation process then download and install the above linked software
---

---
Red Chain GSA Golf Courses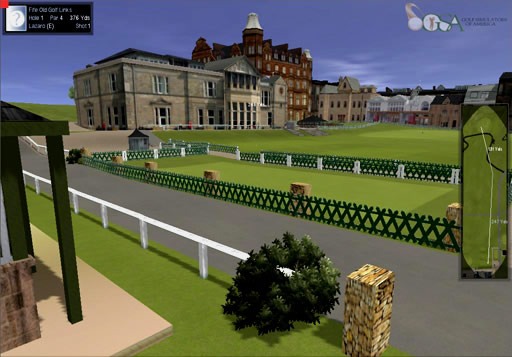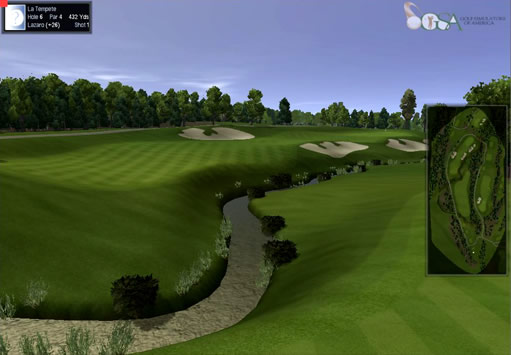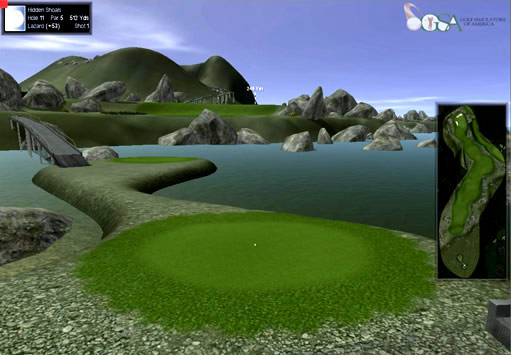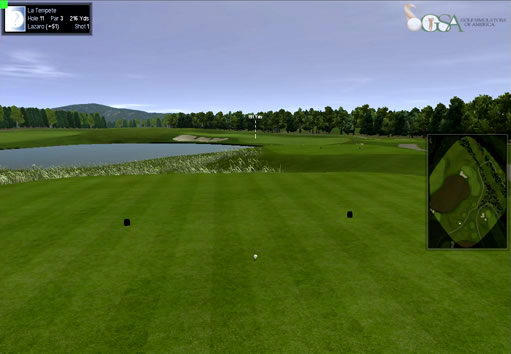 Click above to read more about Projectors

Click above to read more about Projectors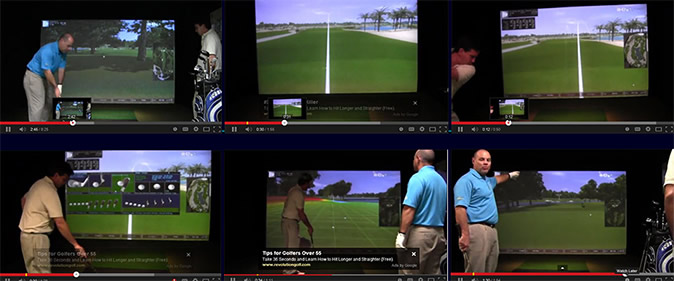 Click above to see some GSA Golf videos




Contact Martin for details of all products

Contact us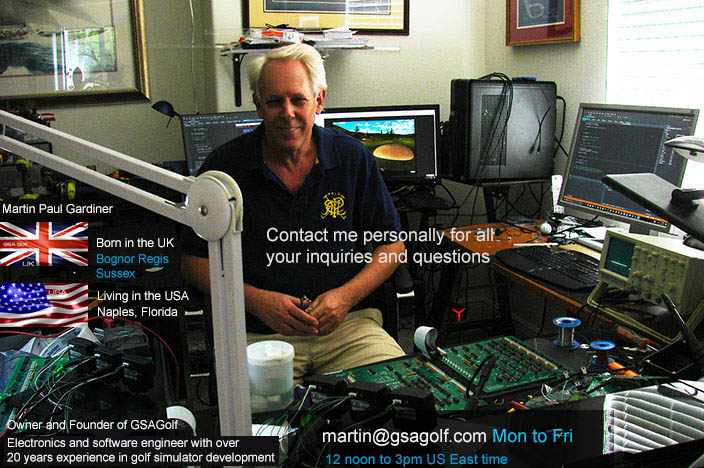 Hi! I'm Martin Paul Gardiner
Electronics and software development engineer and founder of GSA Golf
Regularly check out my tech news page for all our latest developments and free updates
if you have any questions
please feel free to contact me personally anytime at









Please read our legal notice via the link below regarding warranty periods, sales terms and return policy
-