---
Buy

Please note: Unless otherwise stated, Projectors and PCs not included in these prices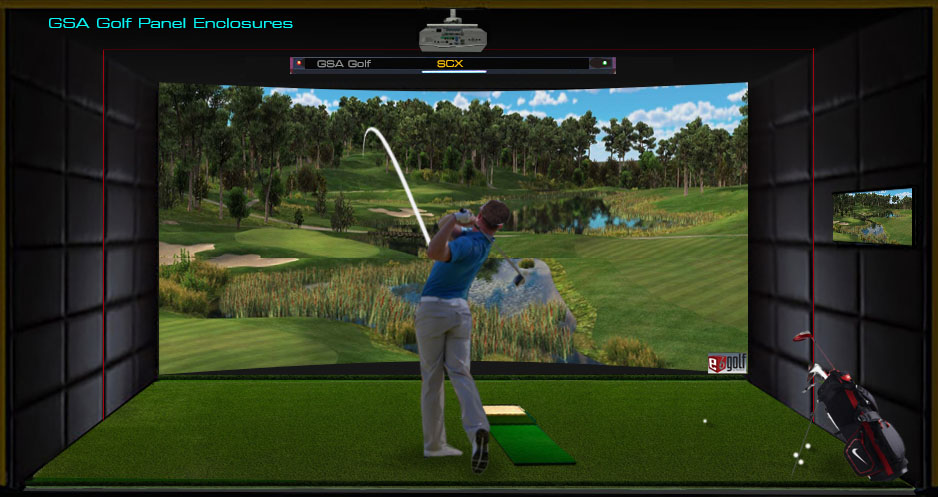 F1 with VisTrak Eagle camera ball and club tracking
$ 8,999 with IR panel camera casing
Price excludes Projector and PC
Note: Not available via credit card
Contact us for payment instructions


F2 with VisTrak SCX camera ball and club tracking
Price excludes Projector and PC
$ 9,999 with IR panel camera casing
Note: Not available via credit card
Contact us for payment instructions


F3 with VisTrak SCX xenon camera ball and club tracking
Price excludes Projector and PC
$ 10,999
Note: Not available via credit card
Contact us for payment instructions
Please note!

Self standing enclosures for all our F series tracking systems are also available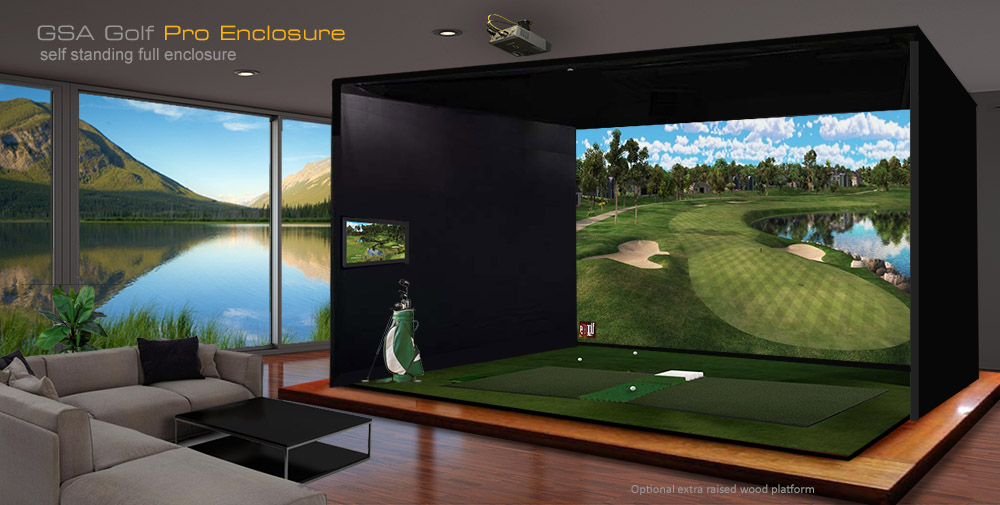 Self standing GSA Pro enclosure add-on cost $1,500
$ 1,500

GSA Golf system minimum PC requirements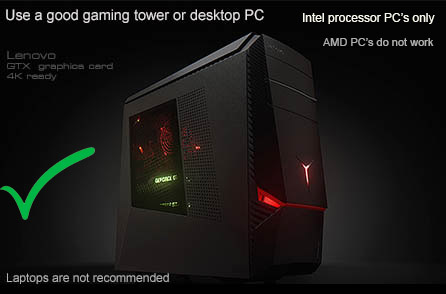 Intel i5 or above Processor
8GB RAM Nvidia 1070 Graphics Card or equivalent
(Dedicated GPU with DirectX 11 Support)
25GB of Hard Drive Space
Windows 10 (Required)
Internet Connection (Required)
When using VisTrak systems - Native USB3 ports (Required)
( i.e. no add-on PCie USB3 adapters for PCs that don't come with USB 3 ports as standard )



Please note:
when ordering a GSA Golf F series golf simulator Online we'll need the following information from you:

1. What height and width of screen you would like? Standard sizes are 12ft X 9ft or 16ft X 9ft
but we can make the screens to any other dimensions too
2. What enclosure depth you would like ?Standard depth is 15 ft but we can make smaller or larger.
3. What height are your ceilings ?so we can make the side drapes to suit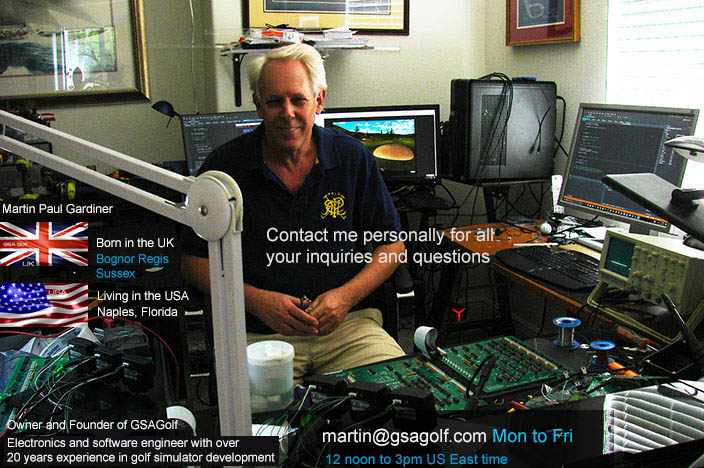 ---
Optional extra
Raised platform wood flooring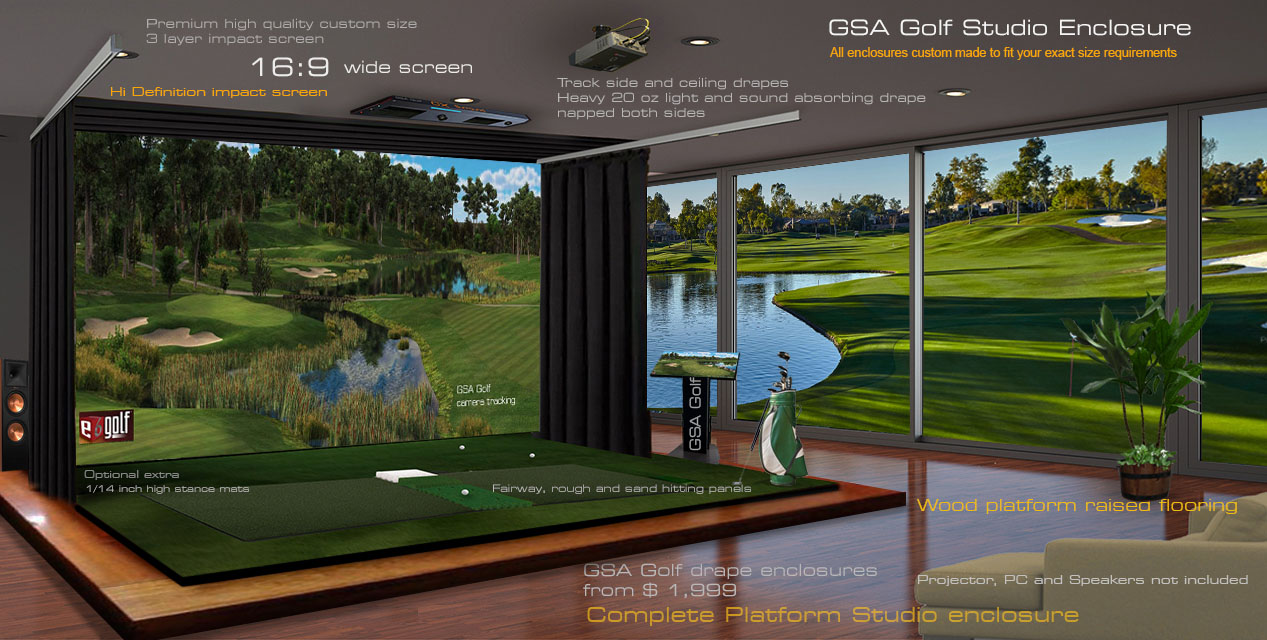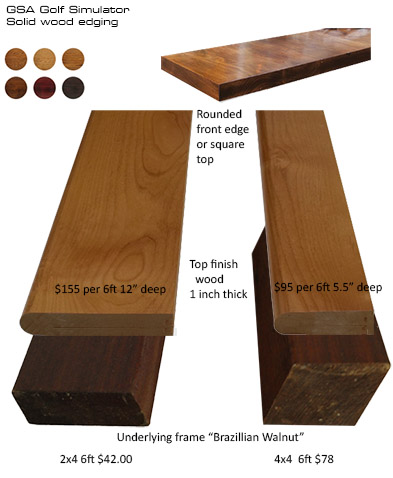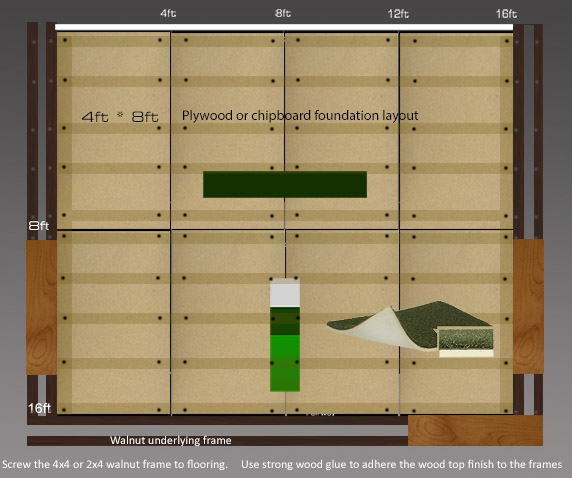 The height of your flooring is determined by the height of the underlying framing.
Standard heights will be 2 to 4 inches using either 2x4 or 4x4 underlying framing.
Depending on the desired width of the finished wood edging, either single or double underlying framing will be required for the edging.
The Brazilian Walnut underlying frames should be screwed directly into the foundation flooring
and the top finish wood is adhered to the framing using strong wood adhesive.
Contact us with your required dimensions
Buy all materials - 8 x 4ft x 8ft plywood panels, 30 x framing 2x4 lumber and 2x4 walnut framing,
finished wood top edging 6 x 8" deep x 8ft
for the platform raised flooring up to 16ft wide - 16 ft deep.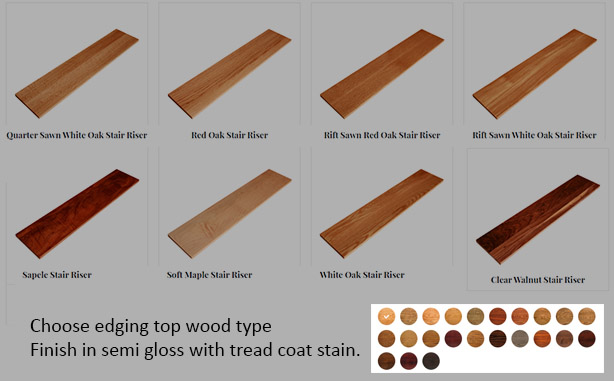 ---

Optional extra software options

The Golf Club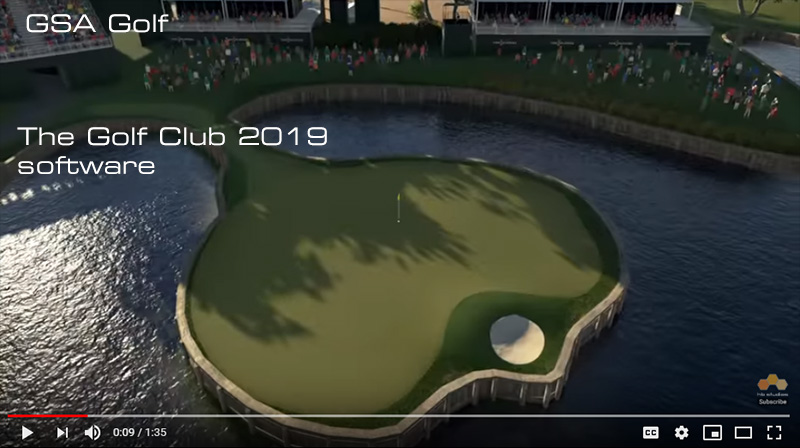 TGC Full 2019 version
$ 999.00
E6 Connect golf game software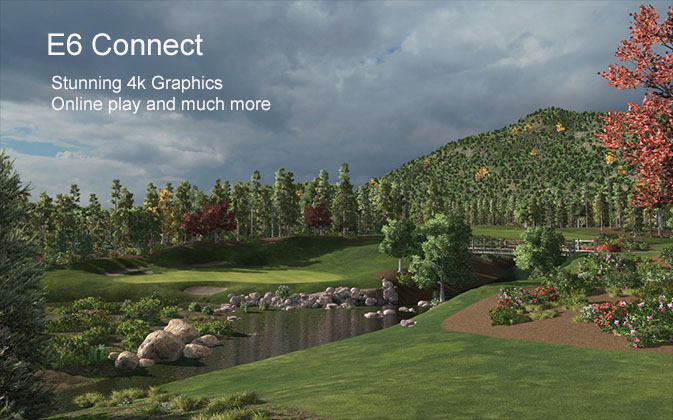 Click above image to learn more...

E6 Connect course software package $300 per annum

GS Pro game software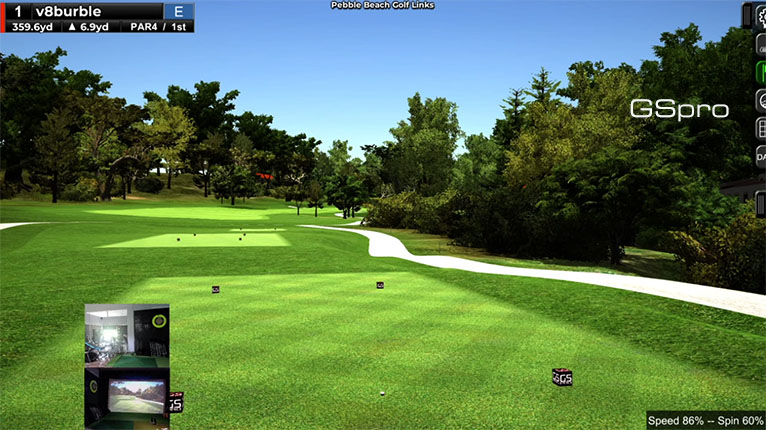 GS Pro $250 per annum
Click above image to learn more...
---
Shipping Leadtimes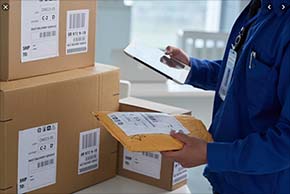 Usually between 10 and 15 days
---
GSA Golf Sales Agreement
Please note that when purchasing any GSA Golf products
you are agreeing to our standard sales agreement as detailed in the below link