---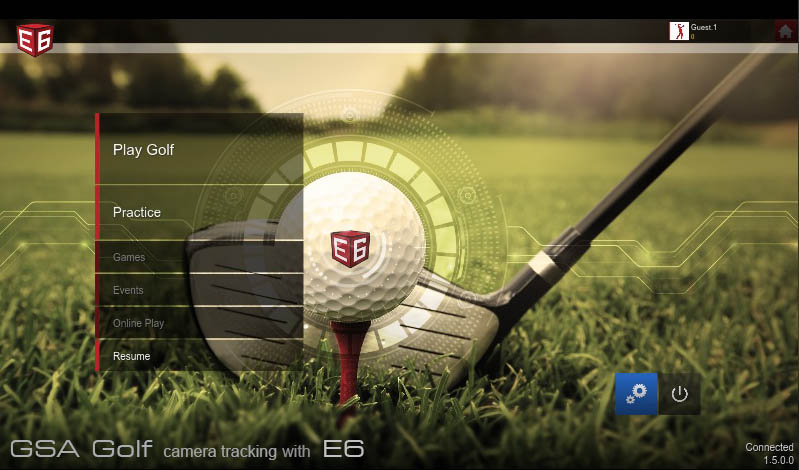 VisTrak with E6 Connect video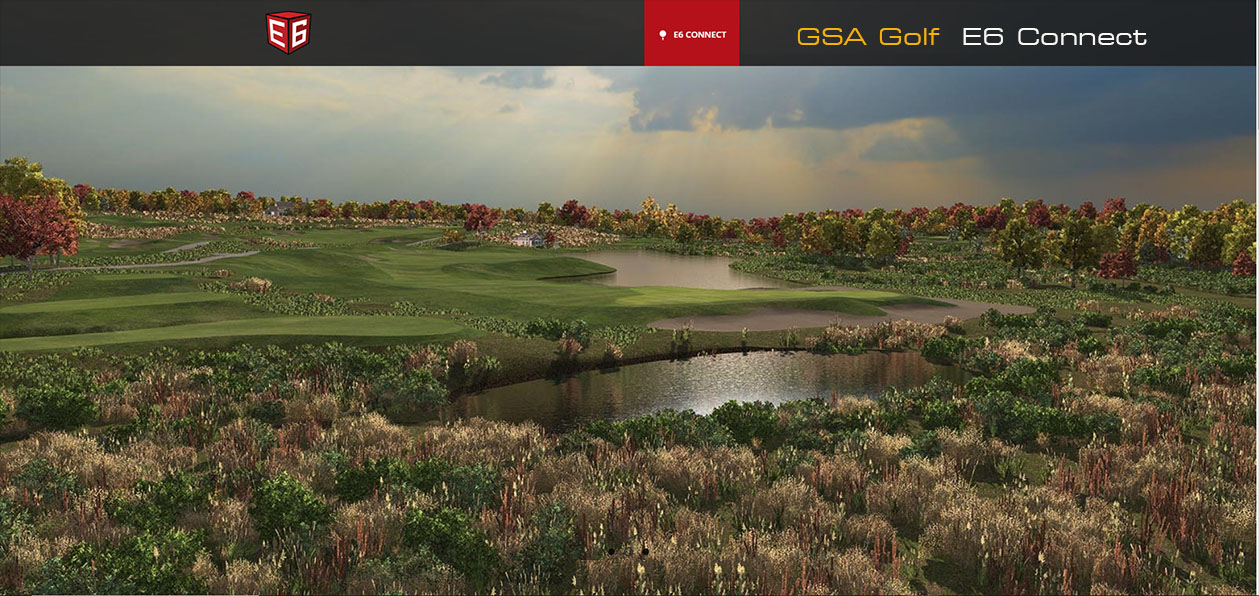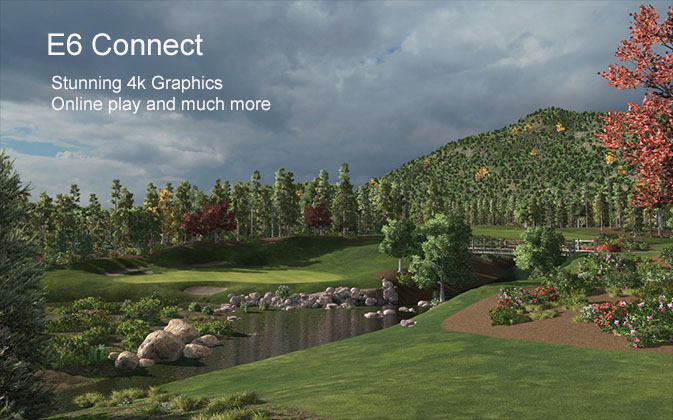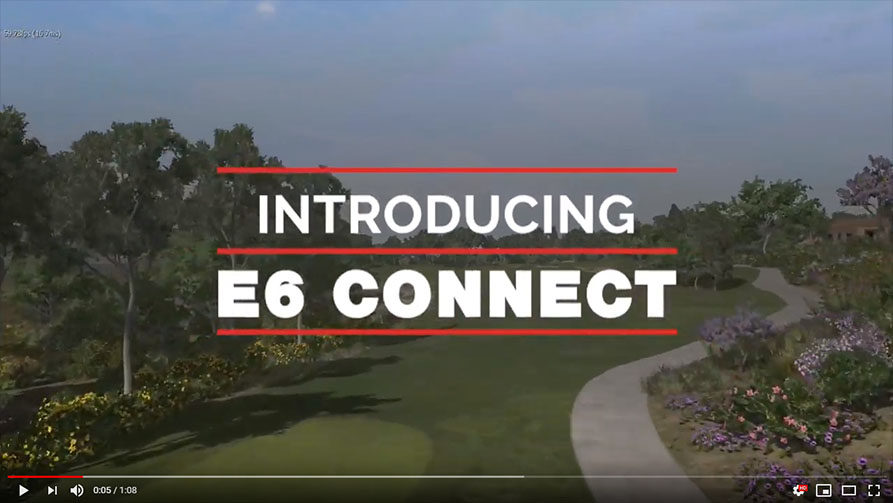 Click on the above small images to see full size images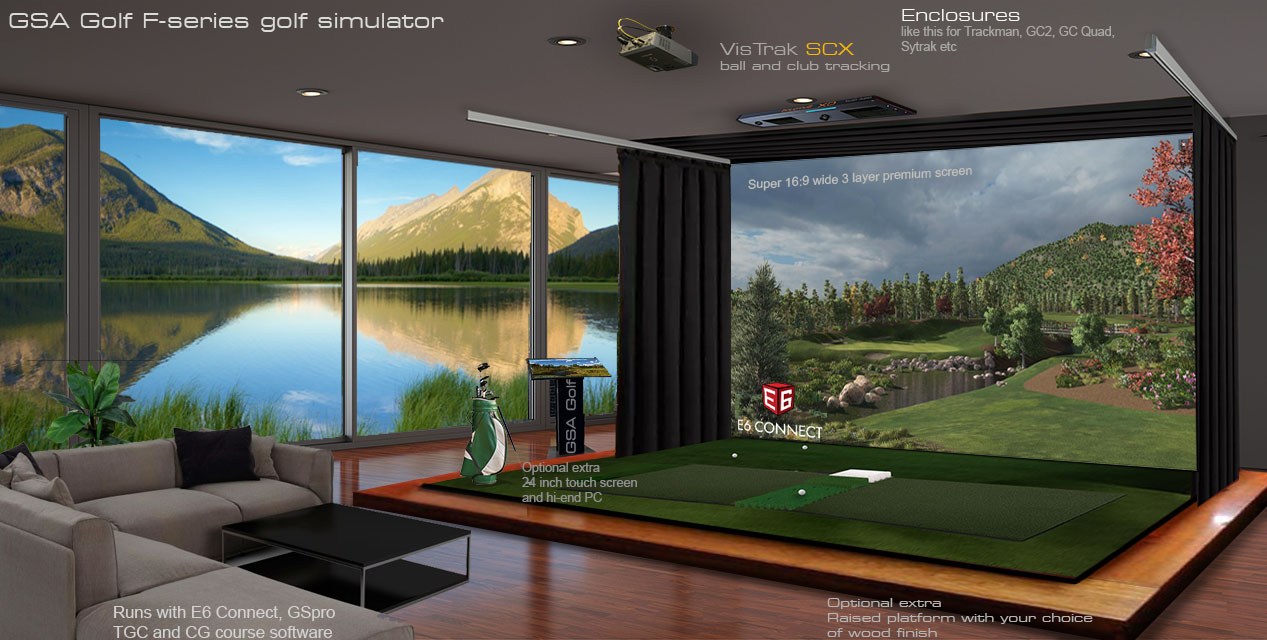 E6 Connect
add-on to GSA Golf systems - 27 courses
our price
$ 1,999.00
Regular price : $ 2,700
Please note: The GSA Golf version of E6 Connect is only licensed to function with GSA Golf products
i.e. it will not function with any other tracking systems
or $300 per annuum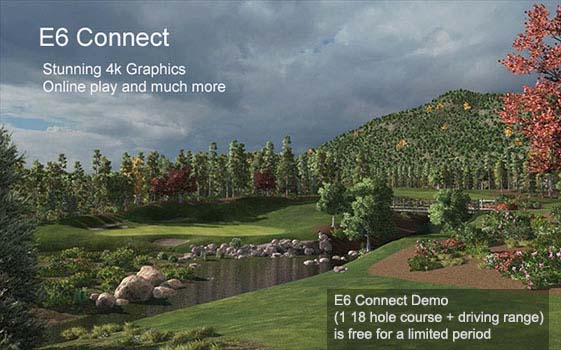 E6 Connect Trial
1 18 hole course + Driving Range

18 hole golf course and driving range software package
* Note that the free E6 Connect 18 hole course and driving range trial software is limited for only as long as E6golf allow.
price $ 0.00

Select GSA Golf in the Settings / Simulator options

-

Select E6 CONNECT in the GSA Golf Control Panel's main window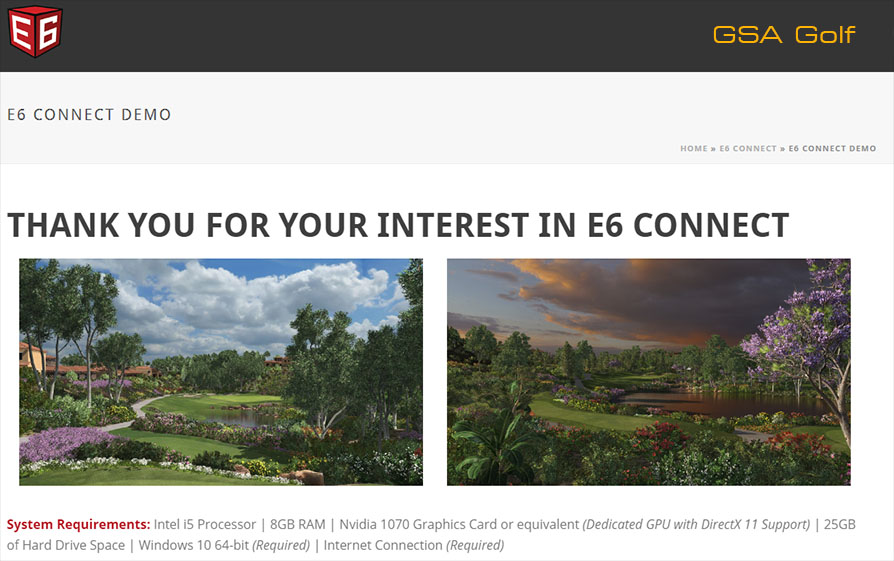 GSA Golf Control Panel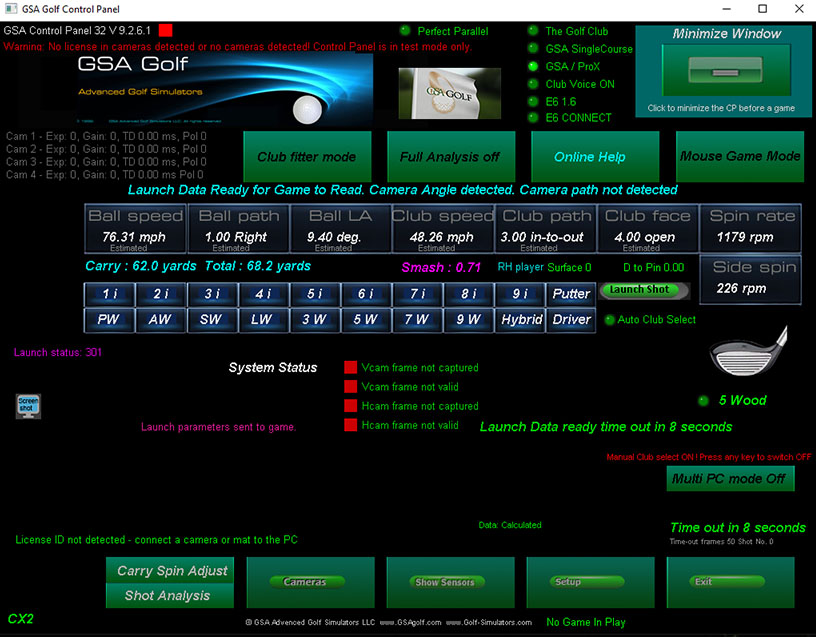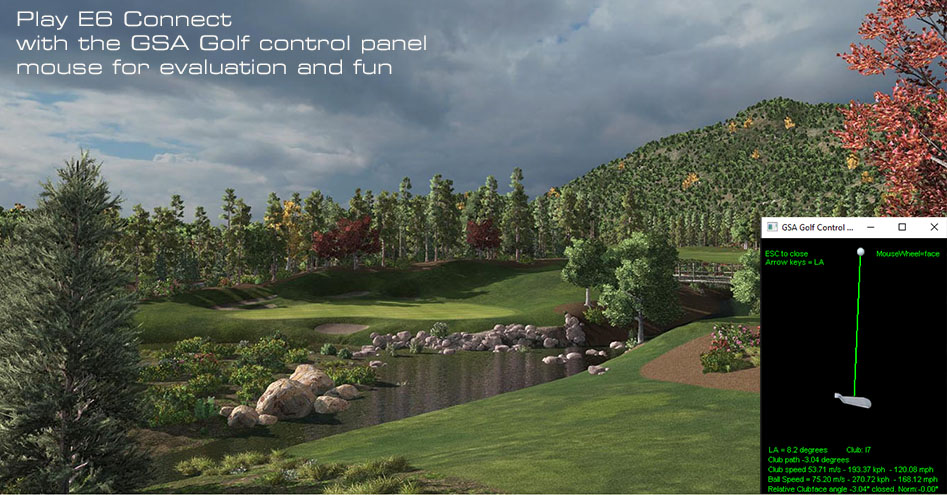 E6 Connect can be played with the Control Panel via either a mouse or manual launch parameter setup for evaluation.
Click the above image to purchase the GSA Golf Control Panel software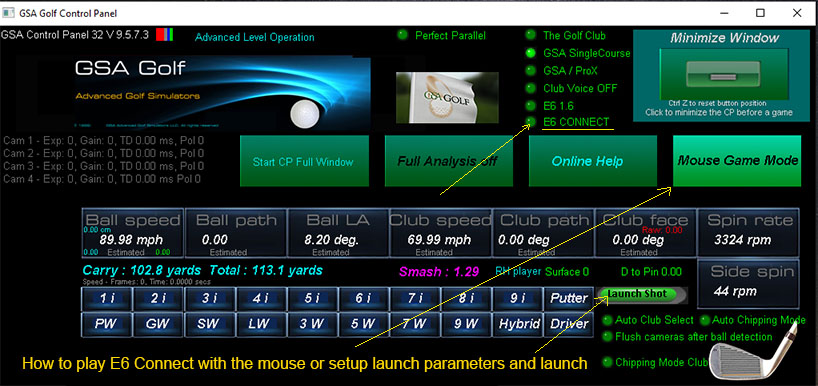 How to play E6 Connect with the GSA Golf Control Panel (CP)
1. Download and install the E6 Connect demo (click the above E6 Connect Demo image)
2. Download and install the GSA Golf CP full version and then download and install the CP Alpha update
3. Start E6 Connect and select a small window mode of play in the settings window
Also check the the Simulator settings is set to "GSA Golf"
4. Restart E6 Connect so that E6 is running in a smaller window and not full screen mode
5. Start the GSA Golf Control Panel and select "E6 Connect"
6. Wait until a connect has been established
7. Click the "Mouse Game Mode" in the CP's main window to open up the mouse window
and drag the club back for speed and direction ( use mouse wheel to adjust club face angle).
Release to launch the shot.
8. Alternatively, right or left click on the blue shot data fields to adjust ball speed, LA, spin etc
and click the "Launch Shot" button.